Brands & Talents Accelerator
more
MANIFESTO
Mettiamo a disposizione la nostra esperienza per connettere brand e talenti, integrandoli in una strategia di comunicazione omnichannel.
Sviluppiamo servizi di branding, communication e talent management per aziende con cui collaboriamo su processi di potenziamento digitale e comunicazione innovativa.
BRAND STRATEGY
Analisi di mercato, Strategia di comunicazione, Concept strategico.
TALENT MANAGEMENT
Scouting e management, Posizionamento e talent reputation, Accrescimento fan base.
DIGITAL MARKETING
E-commerce, Apps, Website.
CREATIVE ADVICE
Art Direction, Foto & Video Production, Short Movie, Video Interattivi.
DIGITAL PLATFORMS
Social media content, Social community building, Digital PR.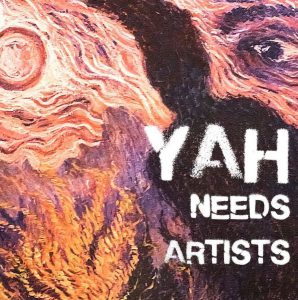 Talents

management
Click the talent and watch the id
JOIN US!!!
info@mi-hubagency.itinfo@mi-hubagency.itinfo@mi-hubagency.itinfo@mi-hubagency.itinfo@mi-hubagency.itinfo@mi-hubagency.itinfo@mi-hubagency.itinfo@mi-hubagency.itinfo@mi-hubagency.itinfo@mi-hubagency.itinfo@mi-hubagency.itinfo@mi-hubagency.itinfo@mi-hubagency.itinfo@mi-hubagency.itinfo@mi-hubagency.itinfo@mi-hubagency.itinfo@mi-hubagency.itinfo@mi-hubagency.itinfo@mi-hubagency.itinfo@mi-hubagency.it
info@mi-hubagency.itinfo@mi-hubagency.itinfo@mi-hubagency.itinfo@mi-hubagency.itinfo@mi-hubagency.itinfo@mi-hubagency.itinfo@mi-hubagency.itinfo@mi-hubagency.itinfo@mi-hubagency.itinfo@mi-hubagency.itinfo@mi-hubagency.itinfo@mi-hubagency.itinfo@mi-hubagency.itinfo@mi-hubagency.itinfo@mi-hubagency.itinfo@mi-hubagency.itinfo@mi-hubagency.itinfo@mi-hubagency.itinfo@mi-hubagency.itinfo@mi-hubagency.it
info@mi-hubagency.itinfo@mi-hubagency.itinfo@mi-hubagency.itinfo@mi-hubagency.itinfo@mi-hubagency.itinfo@mi-hubagency.itinfo@mi-hubagency.itinfo@mi-hubagency.itinfo@mi-hubagency.itinfo@mi-hubagency.itinfo@mi-hubagency.itinfo@mi-hubagency.itinfo@mi-hubagency.itinfo@mi-hubagency.itinfo@mi-hubagency.itinfo@mi-hubagency.itinfo@mi-hubagency.itinfo@mi-hubagency.itinfo@mi-hubagency.itinfo@mi-hubagency.it
info@mi-hubagency.itinfo@mi-hubagency.itinfo@mi-hubagency.itinfo@mi-hubagency.itinfo@mi-hubagency.itinfo@mi-hubagency.itinfo@mi-hubagency.itinfo@mi-hubagency.itinfo@mi-hubagency.itinfo@mi-hubagency.itinfo@mi-hubagency.itinfo@mi-hubagency.itinfo@mi-hubagency.itinfo@mi-hubagency.itinfo@mi-hubagency.itinfo@mi-hubagency.itinfo@mi-hubagency.itinfo@mi-hubagency.itinfo@mi-hubagency.itinfo@mi-hubagency.it